5 reasons why Hong Kong is the ideal city for a stopover.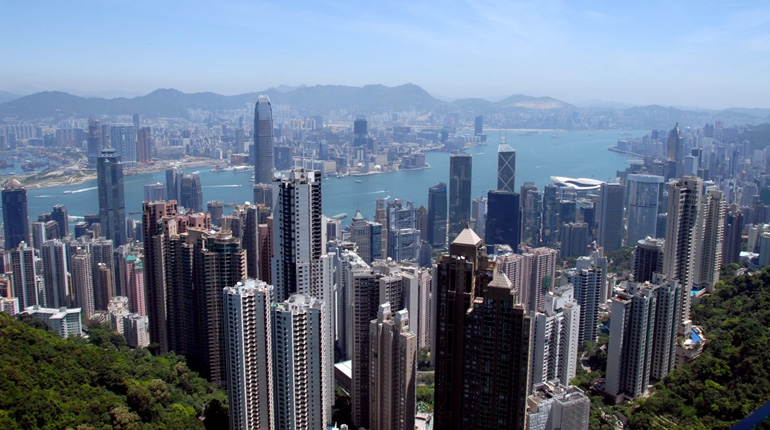 4 days a week, Cathay Pacific flies from Brussels to the bustling metropolis and home port, Hong Kong. It is the ideal stopover to continue your journey to Australia, New Zealand or to numerous destinations in Southeast Asia. From making a stopover of a few hours of promotions to your long flight with a few days, we will give you a good choice.

1. No visa needed As a EU citizen, you do not need to apply for a special visa for a short visit to Hong Kong. Upon arrival you simply go through customs and receive a stamp that is valid for three months. Did you know that Hong Kong Airport is one of the most comfortable and modern airports? Last year the airport was voted the best Transit Airport in the World at the annual Skytrax Airport Awards. For travellers who want to move into the city for a few hours, there is Luggage Storage available at the airport, where you can drop your luggage.

2. Easy to use public transport service

In Hong Kong, you can travel through the city easily, cheaply and efficiently, so using public transport is ideal to spend your limited time well. Once arrived at the airport, the Airport Express train will take you to the city center in 24 minutes. From there, especially the tram and metro are popular, but you can always fall back on the slightly more expensive taxi. The historic Peak Tram and the white-green Star Ferry are already an attraction in themselves.

3. Culinary highlights for everyone

Do you want to gather some strength after the long flight and then explore the metropolis by eating delicious food? Then there is plenty of choice! From fine dining in restaurants with Michelin stars to popular dishes that you can get anywhere in the city such as Dim Sum, Wonton soups and many different kinds of noodles. You also have several western restaurants, restaurant chains and fast food chains.

4. Asian metropolis with many must-sees and must-do's

While Hong Kong is mostly known for being a cosmopolitan with lots of skyscrapers and neon signs, there is much more to see. Some not to miss sights are the Po Lin Monastery and the Tian Tan Buddha statue on Lantau Island, the authentic Chinese city of Kowloon and the highest point of Hong Kong "Victoria Peak". Furthermore, the city is a shopping paradise, there are numerous museums and it is worthwhile to take part in a horse race. Horse betting is the only form of gambling allowed in Hong Kong.

5. Beautiful beaches and nature

Would you rather have a moment to relax? Then visit Hong Kong Park, an oasis of greenery and tranquility in the middle of the city center. Do you have your bikini or swimsuit at hand? Then stretch out on one of the quiet beaches such as Repulse Bay or take a refreshing dip. Want something just a little more active? Then discover the beautiful green nature on foot, because there is also an abundance of it in Hong Kong.

How to book a long stopover?

Do you already feel excited about exploring this wonderful city? Depending on your connection, your stopover in Hong Kong can take anywhere between 2 and 12 hours standard. Do you prefer more time? Then create an (extra) long stopover by playing with your flight times yourself or by using the Multi City tool on our website. You can effortlessly combine your stopover in Hong Kong with a connection to one of our more than 200 destinations in 52 countries and territories.