Ensuring your safety throughout the journey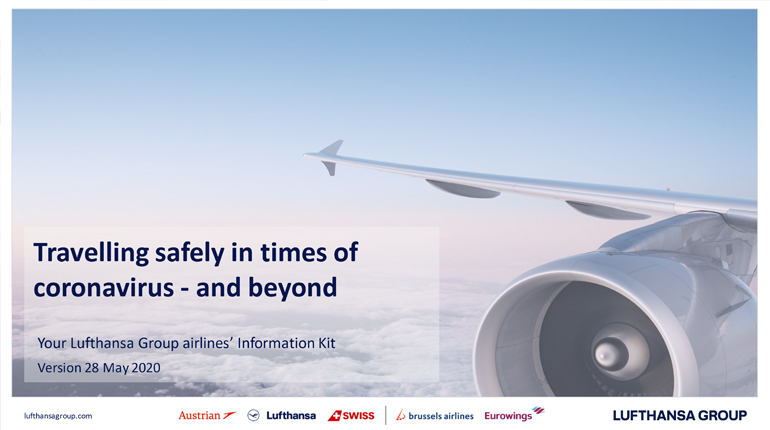 We want you to feel safe along the whole journey. Your safety on ground, the airport and on board is our highest priority.

Travelling in times of coronavirus requires adjustments in the regular procedures. Therefore, we have taken measures in coordination with national health authorities and their current regulations to guarantee that you can travel with us with peace of mind.

Today we would like to present some of the most important measures that have been introduced.

We the Lufthansa Group airlines are taking care of you.