News - Travel Pro S.A. is proud to announce obtaining the "Made in Luxembourg" label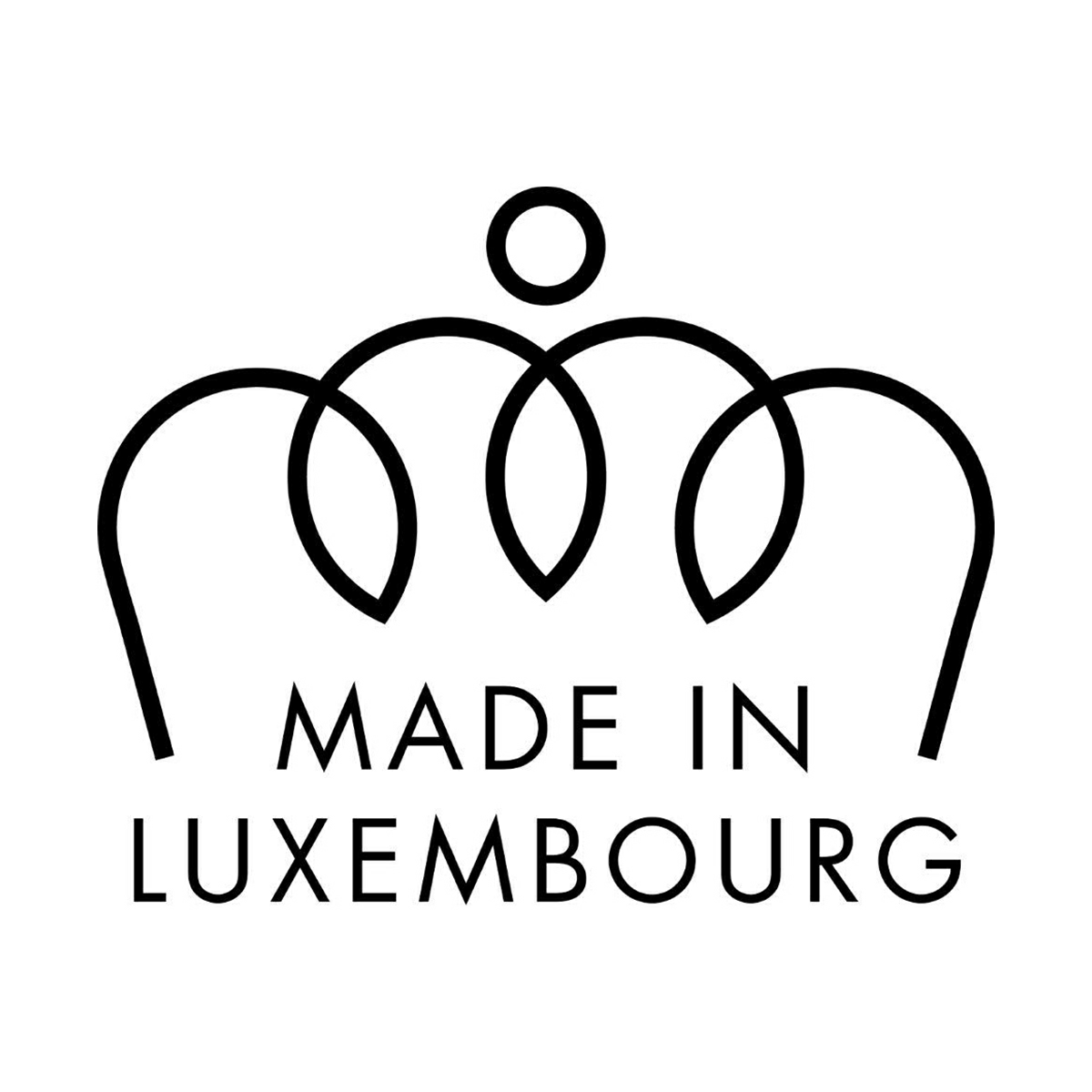 Travel Pro S.A. is proud to announce obtaining the "Made in Luxembourg" label
Since 1984, this label has been a registered trademark at the initiative of the Ministry of Foreign Affairs, the Luxembourg Chamber of Commerce, and the Chamber of Trades, which aims to identify the Luxembourg origin of products and services present on the national market.

Travel Pro S.A. is a Luxembourg company founded in 1993, which offers its customers high-end services related to "Business Travel".

· « Standard » Services :
Our core activity is related to Business Travel, handling air, hotel, car, and rail bookings. Endorsing a full Travel Management Program.

· « Special » Services :
Our services are no longer limited to standards. We offer a large variety of related services such as Online and Mobile technologies, Expense Management Solutions and Duty of Care requirements, to optimize your specific needs during this New Era. Our Account Management department is at our client's disposal and can help them to optimize their costs by setting up services that meet all their needs.
We pride ourselves on personalized service along with a unique and exclusive experience for our Corporate Clients. Our LifeStyle services provide private travel, business trips extensions (bleisure), premium and bespoke travel concierge services that go above and beyond expectations. Finally, our Meetings, Incentives, Conferences and Events department "M.I.C.E. " can assist you in organizing all types of events. We understand the importance of running effective, timely meetings for your organization. We will go the extra mile to make sure you experience the perfect structured and planned meeting. We will negotiate the very best rates for you as we work closely with hotels and venues to ensure you're always getting the best value deals.

According to the motto "One-Stop-Shop" and "End-to-End Solution", Travel Pro S.A. provides a centralized and local service, without neglecting the global aspect - Our philosophy "Think Global - Act Local".

We offer tailor-made services and solutions that meet all our customers' expectations.

Nowadays, it is essential to position yourself well and to stand out with different and tailor-made services, this to differentiate yourself on the market and your industry.

The "Made in Luxembourg" label can be considered as an additional promotional tool for Luxembourg companies who want to distinguish their products and services, by emphasizing their Luxembourg origin. Travel Pro S.A. is proud to announce that it has been awarded the "Made in Luxembourg" label for its activity in Luxembourg, being close to its customers, underlining its perfect knowledge of local best practices and regulations.


Travel Pro S.A. ass houfreg den Erhalt vum Label "Made In Luxembourg" matzedeelen
Zënter 1984, ass dëse Label eng ugemellt Mark op Initiativ vum Ausseministère, der Chambre de Commerce an der Chambre des Métiers, déi als Zil huet d'Lëtzebuerger Produkter a Servicer, déi um nationale Marché present sinn, ze identifizéieren.

Travel Pro S.A. ass eng lëtzebuergesch Firma déi 1993 gegrënnt gouf, déi hire Clienten High-End Servicer ubitt, daat bezunn op "Business Travel".

· «Standard» Servicer:
Reservatiounen an Ausstellungen vu Fluchbilljeeën, Hotelzëmmeren, Locatiounsautoen an Zuchbilljeeën. Ënnerstëtzung vun engem kompletten Reesverwaltungsprogramm.

· «Specialiséiert» Servicer:
Eis Servicer sinn net méi limitéiert op Normen. Mir bidden eng breet Varietéit u Servicer wéi Online a Mobile Technologies, Expense Management Solutions an Duty of Care Ufuerderunge fir Är spezifesch Besoinen an dëser neier Ära ze optimiséieren. Eisen Account Management Departement ass fir eis Clienten verfügbar a kann hinnen hëllefen hir Käschten ze optimiséieren andeems se Servicer opbauen déi all hire Besoinen entspriechen.
Mir si stolz perséinleche Service an eng eenzegaarteg an exklusiv Erfahrung fir eis Firmeklienten ze proposéieren. Eis Lifestyle Servicer bidden privat Reesen, Geschäftsreeserweiterungen (Bleisure), Premium Reesen Concierge Servicer, déi iwwer Erwaardunge goen. Schlussendlech kann eisen "M.I.C.E." Departement fir Versammlungen, Incentives, Konferenzen an Eventer Iech hëllefen all méiglech Eventer ze organiséieren. Mir wëssen wéi wichteg et ass effektiv, rechtzäiteg Reunioune fir Är Organisatioun ze hunn. Mir ginn dei "extra Mile" fir sécher ze sinn datt Dir déi perfekt strukturéiert a geplangt Versammlung erlieft. Mir verhandelen déi bescht Präisser fir Iech, well mir enk mat Hoteller a Locations schaffen, fir datt Dir ëmmer déi bescht Offere kritt.

Geméiss dem Motto "One-Stop-Shop" an "End-to-End Solution", bitt Travel Pro S.A. zentral a lokal Servicer unn, ouni de globalen Aspekt ze vernoléissegen - Eis Philosophie "Think Global - Act Local".

Mir bidden moossgeschneidert Servicer a Léisungen déi all den Erwaardunge vun eise Clienten entspriechen.

Hautdesdaags ass et wichteg Iech gutt a mat ënnerschiddlechen a personaliséierte Servicer ze positionéieren a sech um Maart a bannent Ärer Industrie ze differenzéieren.

Sou kann de "Made in Luxembourg" Label als zousätzlech Promotiounsinstrument fir lëtzebuergesch Firmen ugesi ginn, déi hir Produkter a Servicer besonnesch ënnerscheede wëllen andeems se hire lëtzebuergeschen Urspronk ënnersträichen. Travel Pro S.A. ass houfreg matzedeelen datt et mam "Made In Luxembourg" Label fir seng Aktivitéit zu Lëtzebuerg ausgezeechent gouf, well se no zu senge Clienten ass an ënnersträicht och säi perfekte Wësse vu lokale gudde Praktiken a Reglementer.


Travel Pro S.A. ist stolz darauf, die Zertifizierung des Labels "Made In Luxembourg" bekannt geben zu dürfen
Seit 1984 ist dieses Label auf Initiative des Außenministeriums, der Handelskammer und der Handwerkskammer in Luxembourg eine eingetragene Marke, die darauf abzielt, die luxemburgische Herkunft der auf dem Markt präsentierten Produkte und Dienstleistungen hervorzuheben.

Travel Pro S.A. ist ein 1993 gegründetes luxemburgisches Unternehmen, das seinen Kunden High-End-Dienstleistungen im Zusammenhang mit "Geschäftsreisen" anbietet.

· «Standard» Dienste:
Unser Hauptgeschäftsfeld bezieht sich auf die Reservierung und Ausstellung von Flugtickets, Reservierung von Hotelzimmern, Mietwagen und Bahntickets. Wir unterstützen unsere Kunden mit Beratung, Analyse und Optimierung ihres vollständigen Travel Management-Programms.

· «Spezielle» Dienste:
Unsere Dienstleistungen sind aber nicht nur mehr auf diese Standards beschränkt, sondern Travel Pro S.A. bietet eine Vielzahl von verwandten Dienstleistungen wie Online- und Mobile-Technologien, Expense-Management Solutions und Duty-of-Care Anforderungen, um Ihre spezifischen Bedürfnisse während dieser neuen Ära zu optimieren. Unsere Account Management-Abteilung steht unseren Kunden zur Verfügung und kann Ihnen helfen, Ihre Kosten zu optimieren, indem wir Serviceleistungen einrichten, die alle Ihre Bedürfnisse erfüllen. Wir sind stolz auf unseren persönlichen Service und können damit unseren Firmenkunden eine einzigartige und exklusive Erfahrung anbieten. Unsere LifeStyle-Services bieten private Reisen, Geschäftsreisen Erweiterungen (Bleisure), Maßgeschneiderte Premium-Concierge-Services an, die weit über die normalen Angebote hinausgehen. Schließlich können unsere Kollegen Sie im Rahmen unserer Angebote für Meetings, Incentives, Konferenzen und Veranstaltungen ("M.I.C.E."), Sie bei der Organisation aller Arten von Veranstaltungen unterstützen. Wir wissen, wie wichtig es ist, effektive, zeitnahe Meetings für Ihre Organisation abzuhalten. Wir gehen gerne die Extrameile, um sicherzustellen, dass Sie das perfekt strukturierte und geplante Meeting erleben können. Um sicher zu stellen das Sie immer die besten Preise erhalten, arbeiten wir eng mit Hotels und Veranstaltungsorten zusammen und können so die bestmöglichen Konditionen für Ihre Bedürfnisse aushandeln.

Nach dem Motto "One-Stop-Shop" und "End-to-End Solution" bietet Travel Pro S.A. einen zentralisierten und lokalen Service, ohne dabei den globalen Aspekt zu vernachlässigen – ganz im Sinne unserer Firmenphilosophie "Think Global - Act Local".

Wir bieten maßgeschneiderte Dienstleistungen und Lösungen, die alle Erwartungen unserer Kunden erfüllen.

Heutzutage ist es wichtig, sich gut zu positionieren und sich durch unterschiedliche und maßgeschneiderte Dienstleistungen abzuheben, um sich auf dem Markt und innerhalb unserer Branche zu differenzieren.

Das Etikett "Made in Luxembourg" kann als zusätzliches Werbeinstrument für luxemburgische Unternehmen betrachtet werden, die ihre Produkte und Dienstleistungen unter Betonung ihrer luxemburgischen Herkunft unterscheiden möchten. Travel Pro S.A. ist stolz darauf, bekannt zu geben, dass es für seine Tätigkeit in Luxemburg mit dem Label "Made in Luxembourg" ausgezeichnet wurde, dies zeigt sich durch die in der Firma tief verwurzelte Kundennähe, die notwendige Kenntnis der lokalen Vorschriften/Möglichkeiten und ein perfektes Verständnis von "Best-Practice"-Lösungen.


Travel Pro S.A. est fier d'annoncer l'obtention du label «Made In Luxembourg»
Depuis 1984, ce label est une marque enregistrée à l'initiative du Ministère des Affaires Étrangères, de la Chambre de Commerce et de la Chambre des Métiers luxembourgeoises, qui a pour objectif d'identifier l'origine luxembourgeoise des produits et services présents sur le marché national.

Travel Pro S.A. est une société luxembourgeoise fondée en 1993, qui offre à sa clientèle des services haut de gamme, liés au « Voyage d'Affaires ».

· Services «Standard»:
Réservations et émissions de billets d'avions, chambres d'hôtels, voitures de location et billets de trains. Approuvant un programme complet de gestion des voyages.

· Services «Specialisés»:
Nos services ne se limitent plus aux normes. Nous offrons une grande variété de services tels que les technologies en ligne et mobiles, les solutions de gestion des dépenses et les exigences en matière de « Duty on Care », afin d'optimiser vos besoins spécifiques pendant cette nouvelle ère. Notre département Account Management (Gestionnaire de Compte) est à la disposition de ses clients dans leurs démarches et peut les aider à optimiser au mieux leurs coûts en mettant en place des services répondant à tous leurs besoins.
Nous sommes fiers de proposer un service personnalisé ainsi qu'une expérience unique et exclusive pour nos clients corporate. Notre département LifeStyle offre des voyages privés, des extensions de voyages d'affaires (bleisure), des services de conciergerie de voyage haut de gamme et sur mesure qui vont au-delà des attentes. Finalement notre département Meeting, Incentives, Conferences et Events « M.I.C.E. » peut vous assister dans l'organisation de tout type d'évènements. Nous comprenons l'importance de gérer des réunions efficaces et opportunes pour votre organisation. Nous ferons un effort supplémentaire pour vous assurer une réunion structurée et planifiée parfaite. Nous négocierons les meilleurs tarifs pour vous car nous travaillons en étroite collaboration avec les hôtels et les lieux pour nous assurer que vous obtenez toujours les meilleurs avantages.

Selon la devise « One-Stop-Shop » et « End-to-End Solution », Travel Pro S.A. fournit des prestations de manière centralisée et locale à partir d'une source unique, sans négliger l'aspect global – Notre philosophie « Think Global – Act Local ».

Nous offrons des services et des solutions sur mesure qui répondent aux attentes de tous nos clients.

De nos jours il est primordial de bien se positionner et de se démarquer avec des services différents et sur mesure pour se différencier sur le marché et au sein de son industrie.

Ainsi, le label "Made in Luxembourg" peut être considéré comme outil de promotion supplémentaire pour les entreprises luxembourgeoises qui veulent distinguer leurs produits et services notamment en soulignant leur origine luxembourgeoise. Travel Pro S.A. est fier d'annoncer l'obtention du label "Made In Luxembourg", pour son activité au Luxembourg, proches de ses clients en soulignant la parfaite connaissance des bonnes pratiques locales et règlementations.